Live Read of script on Sunday, November 5, directed by Larry Swerdlove with a cast of Ojai actors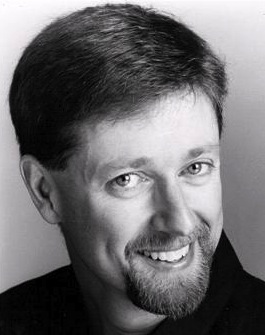 From over 80 submissions, My Husband, the Dick emerged as the winner of the second annual Ojai Film Festival Screenplay Competition. My Husband, the Dick is about a struggling mystery author who is writing a novel based on her fiancé detective's big murder case. When she discovers he missed a key clue, she sets out to re-solve the murder herself. But her fiancé, in order to win back her respect and save their relationship, races to re-solve the murder first.
A Live Read of the entire script will be presented on Sunday, November 5 at 2 pm in the Ojai Art Center Gallery. Ojai director, Larry Swerdlove, will direct area actors for the table read.
"I was thrilled to learn I had won the competition," said Keith Davidson, a screenwriter from Ottawa, Canada. "I visited Ojai a few years ago and fell in love with the town. The main reason I entered the contest was the hope that it might bring me back. And I can't wait to hear my script brought to life."
Bruce Novotny, a Festival Board Member and Manager of the Screenplay Competition said, "Our winning screenplay is a sharp and witty whodunit with echoes of Nick and Nora Charles, and in the hands of director Larry Swerdlove and his actors, it will produce a very entertaining table read. The writer, Keith Davidson, will travel to Ojai from Canada for the Festival, just as our winner last year came over from England. It looks like we are well on our way to establishing this event as a popular tradition at the Ojai Film Festival.
"I want to thank Peter Bellwood, Michael Ewing and Valerie Levett, our three final jurors, plus the nine readers who went through all submissions to cull the finalists. Ojai's creative community continues to support the development of new talent," Novotny added.
The four screenplays finalists were: Potter's Ground by Pearse Lehane, The Paper Route by Danny Howell, The Moonbeam Fisherman by John Dummer, and Second Best Bed by Terri Kauffman.
About the screenwriter:
After spending his youth watching movies and TV, Keith Davidson obtained a film degree from Queen's University. Following that, he managed a repertory cinema for twelve years. Not only did this experience provide a better education than film school, it left his days free to work on film and TV projects in various capacities – production assistant, researcher, animation checker and editor.
Shifting his focus to screenwriting, Keith won a number of big screenwriting contests, including the prestigious Disney Fellowship. Since then, he has written over a dozen feature scripts (six of which were put into development), had a number of plays produced, wrote and directed three award-winning short films, and is in the middle of creating a comic and a graphic novel. Keith has recently completed three TV pilot scripts and is currently looking for a manager to help him transition into television writing.
Keith was a screenwriting instructor for twelve years at the Canadian Screen Training Centre, and still teaches and does script analyses when time permits.