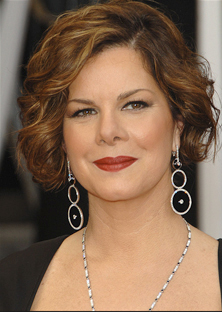 Marcia Gay Hardin will attend and participate in the Q&A after the screening of her film After Words on Saturday November 4, 7 pm. We also expect her to appear at the Festival's Welcome Reception at 9 PM. Both events happen at the Ojai Art Center.
Academy award winner Marcia Gay Harden stars as Jane, a bookish introvert who loses her job as a librarian and spirals into suicidal depression. Before she ends her life, Jane travels to Costa Rica, where she meets Juan, a charismatic tour guide. As she experiences the Pura Vida (Pure Life), Jane discovers a new sense of purpose.
Marcia Gay Harden (born August 14, 1959) is an American actress. Her film breakthrough was in the 1990 Coen brothers-directed Miller's Crossing. She followed this with roles in films including Used People (1992), The First Wives Club (1996), and Flubber (1997). For her performance as artist Lee Krasner in the 2000 film Pollock, she won the Academy Award for Best Supporting Actress. She earned another Academy Award nomination for her performance as Celeste Boyle in Mystic River (2003). Other notable film roles include American Gun (2005), and 2007's The Mist and Into the Wild.
Harden made her Broadway debut in 1993, starring in Angels in America, for which she was nominated for a Tony Award. She returned to Broadway in 2009 as Veronica in God of Carnage. Her performance won her the Tony Award for Best Actress in a Play.
Harden was nominated for her second Primetime Emmy Award for her performance in the 2009 television film The Courageous Heart of Irena Sendler. Harden's other notable television roles include Dr Leanne Rorish in the CBS medical drama Code Black and attorney Rebecca Halliday in the HBO Jeff Daniels vehicle The Newsroom.