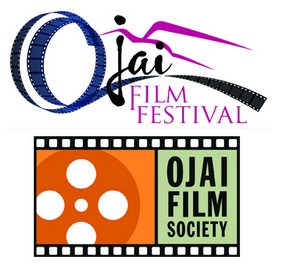 Two programs focused on young filmmakers will be held at the 18th Ojai Film Festival. The first event brings students from the region to meet with young filmmakers whose projects are in competition the first weekend, November 3 and 4. The following weekend, the Ojai Film Society and the Festival honor the 2017 Young Filmmakers Competition Winners at the Ojai Art Center.
In its 7th year, the Student Filmmaker Program hosts school chaperoned students on Friday and Saturday, November 3 and 4, for young aspiring filmmakers to attend screenings, workshops, panel discussions, and more about the craft of moviemaking. On Friday, there will be two 45-minute sessions for students at the Art Center and after lunch, students are invited to attend screenings. Competition filmmakers will be present to discuss their films following screenings, and the techniques they used to create the film. There will be two 45-minute sessions for students at the Art Center. Students are invited to attend Saturday's full schedule of screenings. Any school wishing to bring students should contact the Festival at: OjaiFilmFestival.youth@gmail.com.
"Each year the Ojai Film Festival enjoys inviting secondary school students to our Festival," said Jon Lambert, President of the Ojai Film Festival. "In an effort to educate young people to the diversity and power of film, we offer schools throughout Ventura and Santa Barbara counties the opportunity to bring interested students to our Festival for a day at a greatly reduced cost. This year we expect more than 150 students who will be treated to an interactive seminar with several of the Festival's filmmakers and then will spend the rest of the day having the chance to attend screenings. It gives us great pleasure being able to make our Festival an 'experiential learning' experience, an adjunct to the school curriculum."
Ojai Film Society 2017 Young Filmmakers Competition Winners with screenings of their films from the annual competition will take place on Friday, November 10 at 10 am. The Competition was started in 2011 by the Ojai Film Society and for the last few years, the Award Ceremony has be co-hosted with the Film Festival. The films, animation, documentary, and narrative are submitted by students going to school in the Ojai Valley, judged by a panel of local film professionals.  Prizes are awarded to the winners. Following the screening will be a reception in the Art Center Gallery.
"The lessons learned by these young filmmakers goes beyond the satisfaction of a job well done," said Katherine Winn of the Ojai Film Society. "Whether or not they ever pick up a camera again, valuable work and life skills are learned that they can carry out into their adult lives."
Save